General needs housing is suitable for anyone. These properties have no adaptations or on-site support like our other properties.
General Needs Services
Explore the range of services at a General Needs development below: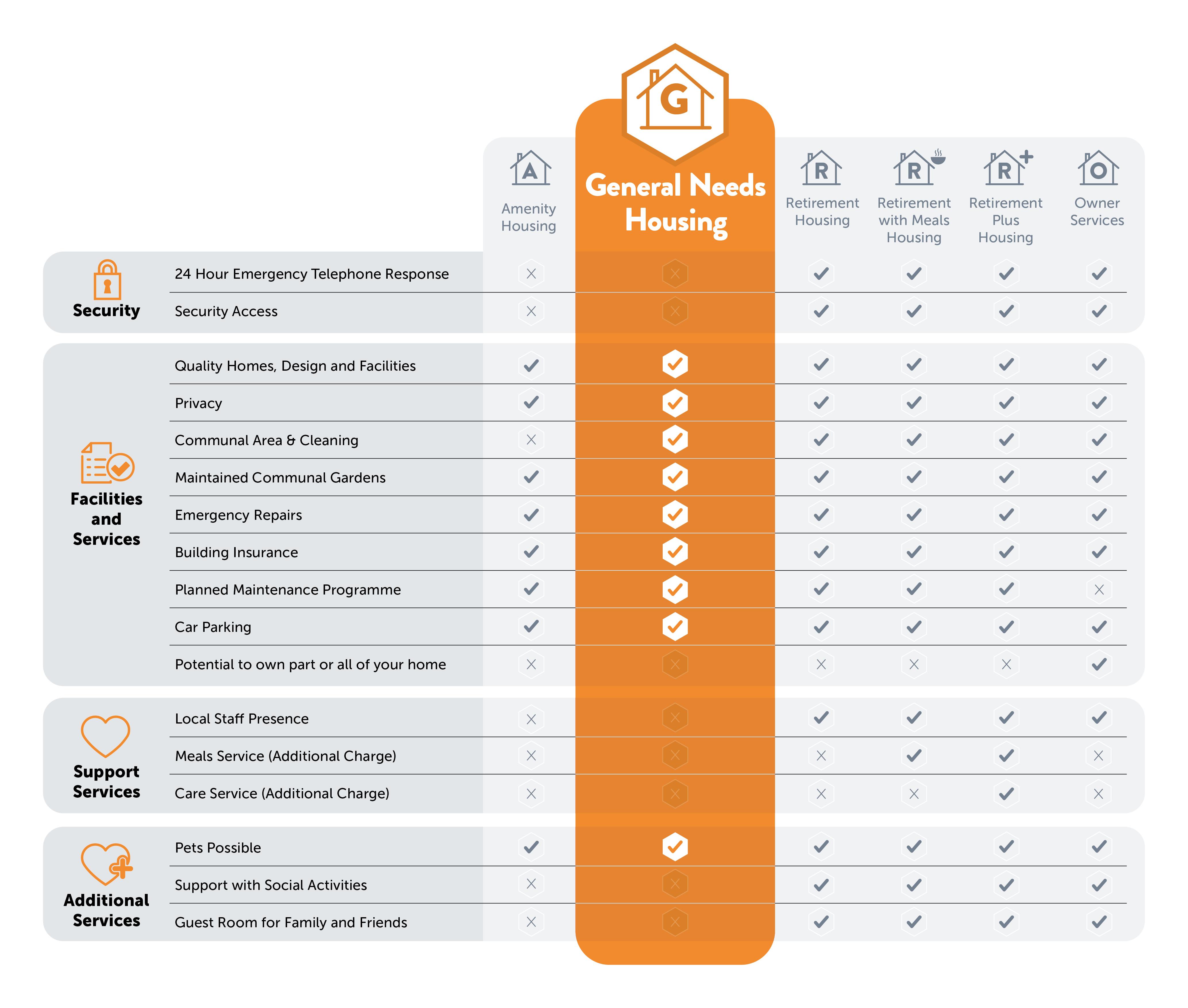 We offer a range of housing options across Scotland.
Our housing is designed for older people although we offer a small number of properties suitable for families.
Use the function Find a Home at the top of this page to find your next perfect home. If you can't find what you're looking for, give us a call on 0131 273 4000 or email us at: housingapplicantenquiries@bield.co.uk
We are a partner in an allocation system known as Home for You.
Home for You is a joint allocation process that makes it easier for those looking for a home to find suitable housing.
When you apply for housing with us, you will automatically have access to housing provided by our Homes for You partners: Trust Housing Association and Hanover (Scotland) Housing Association.
For example, if you're looking in Glasgow, you will have access to more than 30 housing developments.
Click here to search for properties on our website.

Click

here to apply for housing on the Home for You

website.

Click to download an application form from our location list.

Or contact your nearest development.
If you have any questions or queries, or cannot find the information you are looking for, please do not hesitate to contact us.