A rewarding job in more ways than one
Our employees make us what we are. Without their commitment and talent, we wouldn't be the first choice for thousands of older people in Scotland. That's why we offer a range of attractive rewards and benefits. It's also why so many people enjoy working with us. If you think you would like to join them, have a look at our current vacancies on our recruitment website.
Competitive Salary
We offer competitive salaries which are reviewed annually and benchmarked with similar types of organisations. We choose to align our pay with the Scottish Living Wage or offer pay ranges which mean your salary can progress.
Enhanced Pension Scheme
Saving for a comfortable retirement is important for everyone. We offer a defined contribution pension scheme with employer contributions of 6% which exceeds the statutory minimum contribution rate for employers. Employee contributions are 3%, with options for you to save more if you wish.
Generous Annual Leave Entitlement
Time away from work to relax, visit new places or just recharge at home is important. When you work full-time, you have 34 days holiday each year (pro-rated for part-time). You can also buy and sell holidays, so you will have the flexibility to benefit from additional leave if you're planning a special holiday or like to have extra days for some me-time.
Working Flexibly
We all have different lives outside of work, so Bield have a range of different options available to help everyone find a balance between work and home life. We welcome flexible working and will work with you to accommodate your requests if we are able to.
Helping Families
We offer enhanced Maternity/Adoption, Shared Parental and Paternity Leave. We also offer Parental Leave.
Health Care Benefit Plan
Bield employees have the opportunity to become members of Simply Health. Simply Health offer plans that could be used to help pay for medical care.
Capital Credit Union
Bield offers the chance for employees to join Capital Credit Union and have savings, loans, etc. deducted from wages and paid directly to Capital Credit Union within a few days of pay day each month.
Employee Assistance Programme
A free and confidential advice line and counselling service is available whenever you need extra support.
Eye Care
We care about your wellbeing and will contribute to the cost of glasses if you need them for work.
Cycle to Work Scheme
Whether you want to stay fit and healthy or be a bit greener in the way you choose to travel, you have the opportunity to buy bicycles at a reduced price.
Give As You Earn
You can choose to give to charity by taking a deduction from your monthly salary. Donating in this way means that you get immediate tax relief on the donation.
Blue Light Card
All Bield employees are entitled to register for a Blue Light Card. You can use this to access more than 15,000 discounts from large national retailers and local businesses across categories such as groceries, holidays, leisure, fashion, gifts, insurance, phones, and many more.
Candidate Journey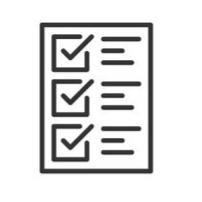 Spotlight on our Roles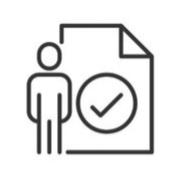 Developing our People